Samsung is launching Galaxy Tab 750 on 10th August and having a live webcast of the event.
Last time, I went to the Samsung Galaxy SII Launch event and had a review out here. This time the launch event will be live here on Comptalks. So,bookmark this page and watch the live webcast on 10th of August.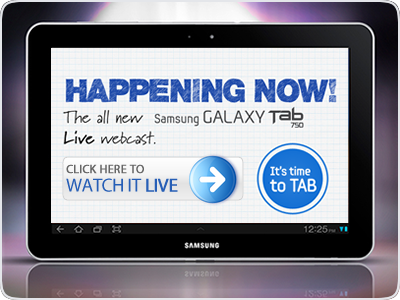 You can read the review of Samsung Galaxy Tab 750 by us.

Do you like this post?