The dual SIM industry in India was popularized by the Indian phone manufacturers and was gradually taken forward by the MNC's from basic phones to high-end phones providing outstanding features along with dual SIM facility. Samsung for a while dominated the entry level mobile phone market and now has launched many handsets to cater to the demands of the high-end users. Following is the list of top dual SIM handsets released by Samsung:
1. Samsung Star II DUOS
Samsung launched this phone last year with aim of making its presence felt in the dual SIM market. The phone is stylish and well-built in accordance to the STAR series of the company. The handset uses Samsung's TouchWiz interface in a 3.2-inch capacitive screen. The phone features Quick Type and Quick Panel which is normally there in the higher-end phones. Through Social Hub you can connect to social networking sites which can be used through internet connectivity as well as Wi-Fi. The phone is equipped with a camera of 3.2 MP and has 30 MB internal memory which can expand up to 16GB. It carries a powerful battery of 1200mAh and costs Rs 6,480.
2. Samsung Galaxy Y Pro Duos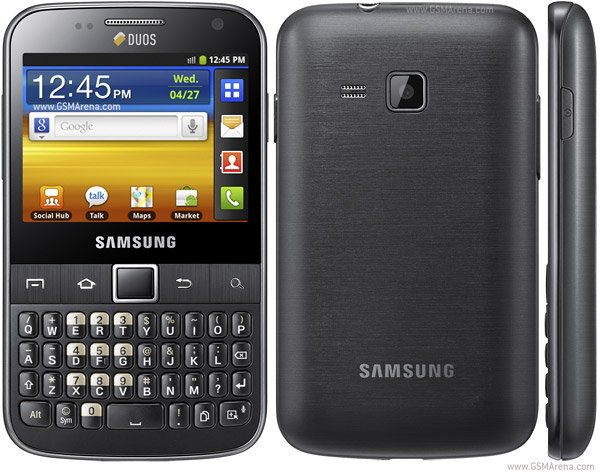 The latest phone from Samsung lets you connect with your friends all the time by using both the numbers. Both the SIM cards are active at the same time and can be used simultaneously. With a 3.15MP camera and supported by 1650mAh the handset carries a processor of 800 MHz. The operating system in the phone is Android Gingerbread and has 3.5" TFT screen. The price of the phone is fixed at Rs 13, 500.
3. Samsung Galaxy S2 Duos
This phone from Samsung is equipped with some of the best features offered by the company.  The operating system of the handset is Android 2.3.5 which is still to be seen in India. The smartphone comes with an 8 MP camera and a capacitive screen with TouchWiz interface. With a 1.2 GHz processor the handset comes with the super AMOLED display technology of Samsung. The phone is yet to be launched in India and the expected price is around 24 grand.
4. Samsung Y Pro Duos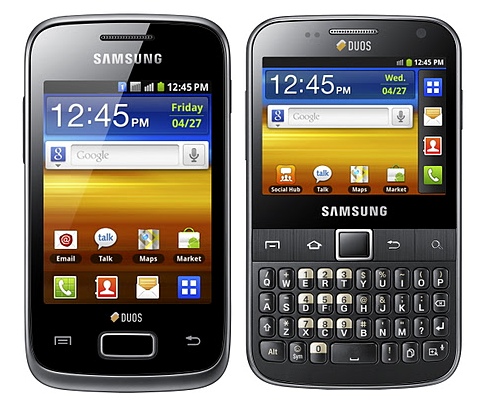 This full-touch qwerty bar phone runs on Android 2.3.6 and is supported by a powerful battery of 1350mAh. The phone is equipped with a camera of 3.2 megapixel along with a secondary VGA camera. It comes with a price tag of Rs 9, 790 and one of the best dual SIM phones in the market.
5. Galaxy Y Duos
This phone from Samsung is not too heavy on your pocket with a price tag of Rs 9,300. The phone comes with a feature of hybrid dual SIM in which you can use both the SIM simultaneously. The ergonomic handset runs on Gingerbread supported by a battery of 1300mAh. The full touch bar phone is equipped with a 3 MP camera.
With these dual SIM phones Samsung plans to dominate the market and no doubt has succeeded to some extent. These phones come with all the features that Samsung is providing in other more costly segments in order to make them appeal to the consumers. These strategies are working in Samsung's favour.
This is Amit Shaw from India a Simple Ordinary Guy. Founder of 3 Blog iTechCode (TechBlog ) , AndroidFirm.com and Technoinsta.com. I am Twitter Additc. Follow me on Twitter @itechcode. Check out his awesome post on  Latest Laptops.
Do you like this post?